TOP STORIES:

Mark your calendars for the seventh annual TAG "State of the Fight" briefing on October 19 in New York, City!
For this year's must-attend briefing, digital advertising experts from the TAG Community will take to the stage to give their in-the-trenches perspective on the industry's efforts in tackling fraud, malware and brand safety. We will also discuss emerging challenges on the horizon, as well as key highlights and updates from TAG.
Among the sessions at this year's "State of the Fight":
Are Criminals the Smartest People in Advertising? Who are our opponents? How do we counter or mitigate the threats they pose to digital advertising? In this session, the experts will discuss the current state of threat intel within media, the perception the cyber security community has of advertising and give advice on how to improve your strategies against malvertising.


The Brand Safety Forecast Brand safety issues can change as fast as the news cycle. What have we learned from the brand safety challenges of the last year and what can we expect in 2023?


It Takes a Community to Fight Fraud Get expert advice, insight, and predictions on fraud prevention from top industry leaders.


The Inconvenient Truth: How Fraud, Piracy and Malvertising Could Collide Are you ready for a Black Swan event that could create industry chaos? Learn what could happen and how to prepare your company for the risk.
If you'd like to RSVP to the event, reach out to us on info@tagtoday.net
---
TAG Continues Global Engagement Through Regional Meetings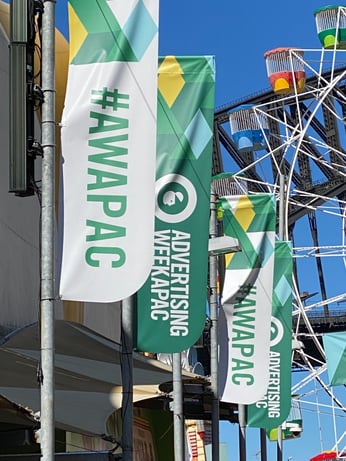 TAG continues to travel the world to meet with industry leaders, learn about regional issues, and share more about its 'Global Standards for Local Markets' approach to fraud, malware, and brand safety challenges.
Among those meetings, TAG attended Advertising Week APAC in Sydney, Australia, at the beginning of August as part of a week-long visit to meet with companies and industry bodies in the country. TAG executives encouraged companies to use TAG standards to complement the industry's collaborative Australian Digital Advertising Practices, as well as meeting the transparency and verification recommendations of the Australian Competition & Consumer Commission (ACCC) inquiry into digital advertising.
At the end of July, TAG also met with the Singapore Government's InfoComm Media Development Authority (IMDA) to discuss the deployment of TAG standards in the Singapore market and the broader South-East Asia region.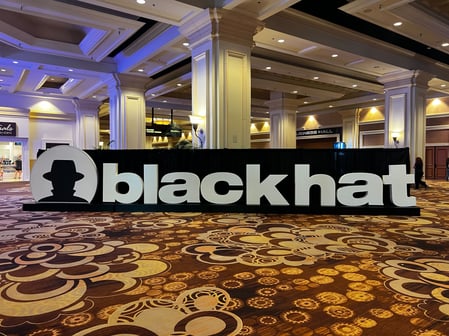 Nor was TAG's globe trotting limited to Asia and Oceania this summer. Our team also joined with some of the world's leading cybersecurity experts at Black Hat USA 2022 in Las Vegas to connect with TAG members and colleagues in the InfoSec community, learn about emerging threats, and discuss opportunities to strengthen TAG's programs.
Some key takeaways from the event:
Information security involves as much art and compliance as science.

Companies should abolish silo-based models and build cross-department systems.

InfoSec strategies should be built to ensure anti-fragility as well as resilience.
Check out our upcoming On the Dias events below for more opportunities to connect with #teamTAG in your region!
---
Help TAG Focus on Your Top Priorities by Joining a Working Group!
As we head back to Zoom meetings, classrooms, and offices, the TAG Working Groups are also getting down to business.
The Brand Safety Working Group will hold its next meeting on September 12th at 11 am ET to workshop ideas for the next version of the Brand Safety Certified Guidelines for 2023 release. Topics for the meeting include content taxonomy, brand safe and responsible news outlets and more.
The Anti-Fraud Working Group will convene on September 12th at noon ET to begin brainstorming prospective proposals for the next update of the CAF Guidelines. Additionally, for the benefit of our members who couldn't make our late July call, we will do a quick review of the Anti-Fraud Working Group's agenda for 2H 2022 (as time permits).
On September 29th at 2 pm ET, the Anti-Malware Working Group will meet to walk through TAG's first Malvertising Taxonomy draft, which will be released after the call. TAG will also provide additional updates around Certified Against Malware and Threat Exchange planning for this fall.
To attend any of the Working Group meets, email us at info@tagtoday.net.
---
TAG on the Dais
When top industry leaders meet to discuss fraud, malvertising, and brand safety, #teamTAG is there! Please let us know if you'll be attending any of these, so we can connect in person!
---
One more thing...


🧑🏻‍💻👨🏼‍💻👩🏽‍💻 - Leverage TAG Research into Your Everyday!
From APAC Fraud Snapshot reports, to UK Brand Safety Consumer reports, to Best Practices whitepapers, TAG's research is here to support our member's day-to-day compliance as well as strategic planning.
Visit our Data and Insight page 👉 tagtoday.net/insights
📣📣📣 - Let's Make Some Noise Together 🤝
We love it when TAG members highlight our work together to fight digital ad crime and improve transparency. Please send any TAG-related press releases, blogs, or other announcements to Andrew Weinstein at andrewwstn@gmail.com for review before release.
Topics: Blog