Privacy Policy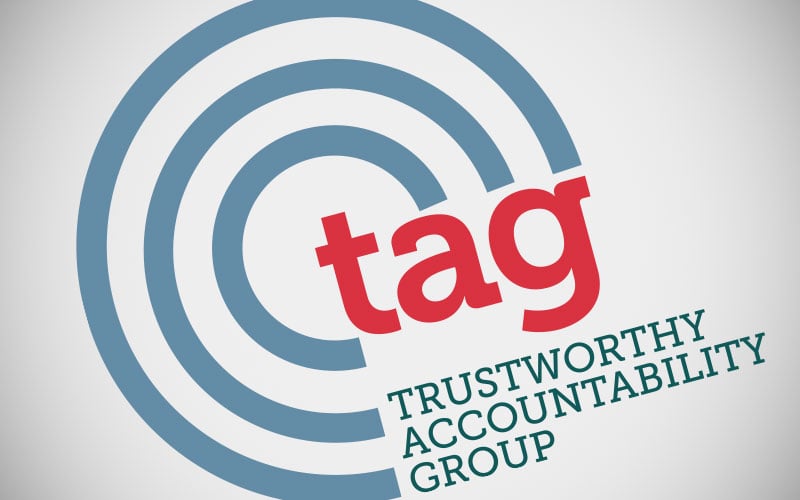 Effective Date: February 10, 2015
This Privacy Policy addresses how the Trustworthy Accountability Group ("TAG") collects consumer information through www.tagtoday.net ("website"), and how it uses and shares this information. Please be sure to read this entire Privacy Policy before using or submitting information to this website. If you do not agree to the terms of this Privacy Policy, then you should not use this website.
Information We Collect
TAG may collect information from individuals who visit the website:
Personal information you voluntarily provide to us, such as your name, email address, and any other contact information you may provide to us. TAG may collect this information when you contact us through the website with requests for information or assistance.
Non-personal information including but not limited to browser type, IP address, operating system, the date and time of a visit, the pages visited on this Site, the time spent viewing the Site, and return visits to the Site. TAG may collect non-personal information through the use of various technologies, such as cookies and web beacons. You may set your browser to notify you when a cookie is sent or to refuse cookies altogether, but certain features of this website might not work if you refuse cookies.
We may also collect aggregated information as you and others browse our website.
Use of Information
TAG may use the information we collect from you:
To respond to your inquiries and requests;
To operate our website and improve your experience;
To analyze how our website is used;
To identify or remediate possible threats to the website's security;
To conduct research;
To ensure compliance with our Terms of Use;
For our own internal recordkeeping; and
For any other purpose specified at the time of collection.
Analytics & Research Services
TAG may use analytics and research services to better understand how visitors interact with our website. These services provide us with non-personally identifiable data about visitors to our website, including but not limited to data on where visitors came from, what actions they took on our website, and where visitors went when they left our website. TAG uses this information to improve your experience when you visit our website.
Sharing Information with Third Parties
TAG may share both personal and non-personal information:
With our service providers;
With associations and working groups for research purposes;
As part of a sale or merger of all or part of TAG, including at bankruptcy;
Pursuant to a subpoena, court order, or other legal or government process;
To investigate, respond to, or resolve problems or inquiries (including law enforcement requests) or to protect, enforce or defend our rights, assets and/or interests;
To prevent or respond to a violation of any law, regulation, or our Terms of Use.
Links to Third Party Sites
We may allow third party websites, such as social networking websites, to collect non-personally identifiable information on our website. These companies may use tracking technologies, including cookies and web beacons, to collect information about users of our website in order to analyze, report on, or customize advertising on our website or on other websites.
We may provide links or automatically redirect you to third party websites that do not operate under this Privacy Policy. For example, if you click on a link for a social networking website displayed on our website, you may be taken to a website that we do not operate or control. You should review the privacy policies and terms of use of all third party websites that you access. These third party websites may independently solicit and collect information from you. On occasion, those third party websites may provide us with information about your use of those websites. PLEASE NOTE THAT THIS PRIVACY POLICY DOES NOT COVER THE COLLECTION AND USE OF INFORMATION BY SUCH THIRD PARTIES.
If you choose to share information about articles that you've viewed through your social media accounts while visiting our website, those social media companies may collect information about you. Your interactions with social media companies and the use of their features are governed by the privacy policies of the social media companies who provide those features. We encourage you to carefully read the privacy policies of any social media accounts you create and use.
Changes in our Privacy Policy
From time to time, we may update this Privacy Policy. We encourage you to review this Privacy Policy regularly to stay informed.
Contact Us
If you have questions about this Privacy Policy, please contact us at info@tagtoday.net.