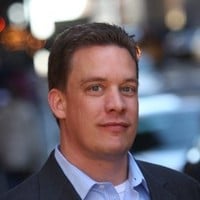 Michael S. Zaneis
Mike Zaneis has served as President and CEO of TAG since 2015, spearheading the digital advertising industry's efforts to fight criminal activity, increase brand safety, and facilitate threat sharing capabilities. Under his leadership the organization has grown to include more than 700 global member companies, operating in 28 countries across 6 continents. TAG's programs are proven to stop at least 85% of advertising fraud and have removed 90% of ads from leading pirate sites in North America. TAG is currently designated as the industry's only Information Sharing and Analysis Organization (ISAO).
Prior to taking the helm at TAG, Mike served as the Executive Vice President and General Counsel for the Interactive Advertising Bureau (IAB). He created the organization's first Public Policy Office, headquartered in Washington, D.C. During his tenure, the IAB tripled its revenue and membership, and under his guidance, the Public Policy Office grew to become the leading voice for the digital advertising industry on legislative, regulatory, and legal issues. He often represented the industry before the United States Congress, federal regulatory agencies, international legislative bodies, and at public conferences. As General Counsel for the IAB, Mike oversaw internal legal operations of the organization and provided leadership on key judicial proceedings impacting the interactive advertising industry.
Before joining IAB, Mike served as Executive Director of Technology and E-Commerce at the U.S. Chamber of Commerce, the world's largest trade association. As the chief technology and telecommunications lobbyist, he oversaw issues affecting the business community pertaining to online and consumer privacy, data security, telecommunications, intellectual property, counterfeiting, piracy, and e-commerce. He received his bachelor's degree from Michigan State University and both his Juris Doctor and Masters in Public Policy from Georgetown University. Mike has served as an adjunct professor for Georgetown's McCourt School of Public Policy.
---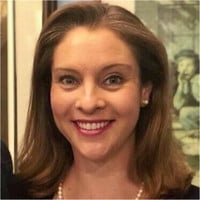 Rachel Nyswander Thomas
Rachel Nyswander Thomas is Chief Operating Officer of TAG, the leading global initiative fighting criminal activity and increasing trust in the digital advertising industry. She oversees TAG's work in setting industry standards, facilitating the sharing of threat intelligence, and promoting brand safety, as well as its business operations. She serves concurrently as Chairwoman of the Brand Safety Institute's Board of Advisors and as an Executive in Residence at Progress Partners.
Rachel has spent her career studying, creating, and implementing digital policy in the business, non-profit, and academic sectors. Prior to joining TAG, she served as Vice President of Advocacy & Accountability at the Data & Marketing Association (DMA), advocating before Congress and federal agencies on behalf of thousands of business and nonprofit organizations. She served concurrently as Executive Director of the Data-Driven Marketing Institute, facilitating academic research on how the use of consumer data shapes industry, society, and the economy. Before joining DMA, Rachel led data privacy compliance for The McGraw-Hill Companies, auditing worldwide publishing operations and managing a global corps of 80 Privacy Officials in more than 40 countries.
Rachel earned a bachelor's degree from Yale University and a Master of Policy Management from Georgetown University. She is a Certified International Privacy Professional and was among the first in the advertising industry to become a Certified Brand Safety Officer. Her scholarship on cybersecurity public-private partnerships has been published by the Center for Strategic and International Studies and Thomson Reuters Press.
---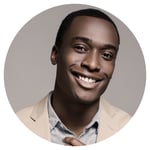 Justin Davidson
Justin Davidson is a Manager of Membership Sales and Operations at TAG. Along with the rest of the membership department, he helps manage the entire sales pipeline and to provide ongoing client support. He strives to help clients solve complex business problems while delivering exceptional customer service.
Prior to joining TAG, Justin was a Senior Sales Director at an Enterprise Media & Marketing Firm for 5 years, where he led a team focused on the paid media channels while optimizing sales processes. Before that, he held senior business development roles across several tech-enabled software companies.
Outside of work, Justin enjoys photography, sports, and most importantly trying out new restaurants.
---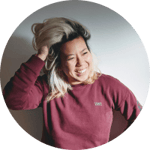 Vanessa Goff-Yu
Vanessa Goff-Yu is Director of Communications & Marketing at TAG.
Vanessa is a versatile and multidisciplinary marketer with more than 15 years experience working across various types of businesses; from education to tech start-ups, to media, to gaming. She's passionate about creating innovative marketing strategies that engage the businesses' target audience by leveraging unique combinations of marketing channels.
At TAG, Vanessa oversees all of organisation's Marketing and Communications efforts. From ensuring TAG's members are up-to-date with the latest findings and practices from our specialised working groups to educating the wider advertising industry on preventive measures we should all take to reduce the risk of digital crimes occurring.
---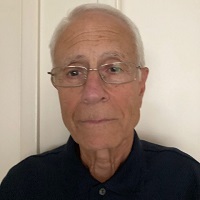 Mark Goldman
Mark Goldman is Finance Director at TAG where he is responsible for TAG's finances, accounting and financial reporting. Prior to joining TAG, Mark was Senior Director of Finance at the Interactive Advertising Bureau for more than 10 years. After retiring from the IAB, Mark joined TAG, initially as Financial Consultant and later, Finance Director. Mark earned his CPA, and a BS at the City University of New York.
---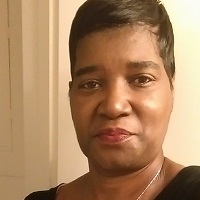 Margaret Hackley
Margaret Hackley is the Office Manager and Executive Assistant at Trustworthy Accountability Group (TAG). She has been with TAG since January 2019 and before joining TAG Margaret was working in the Architectural Industry in the same position for over 30 years. She works directly with the President & CEO and the COO for TAG making sure that the office runs smoothly and efficiently. Margaret has been integrated into TAG's Membership Team and handles all tasks associated with that position. She also helps other TAG staff members as needed with various tasks.
---

Michael Hahn
Michael Hahn is General Counsel at the Trustworthy Accountability Group (TAG). Michael has responsibility for all legal matters, including the direction of legal strategy, antitrust compliance, intellectual property rights issues, and general corporate and contractual matters. Michael is also responsible for serving as an advocate for the industry on common legal issues affecting member companies.
Michael joined TAG from Lowenstein Sandler LLP where he served as Vice Chair of the firm's Antitrust Practice Group. In that role, he provided clients with strategic counsel around competition, distribution and governance issues. In the area of litigation, Michael's matters have included multiparty class action antitrust defense representation, as well as direct lawsuits involving competitor conduct, distributional restraints, monopolization, and price discrimination claims. Michael also has significant experience litigating other complex commercial claims.
Michael serves as Co-Chair of the New Jersey State Bar Association Antitrust Law Committee. He previously served on the Editorial Advisory Board of Competition Law 360 and the Advisory Board of the American Bar Association Antitrust Section's Civil Torts & RICO Committee. Michael frequently publishes on a range of legal and policy issues.
Michael earned his B.A. in History and Political Science from Rutgers University, M.P.P. from Georgetown University and J.D. for Georgetown University Law Center.
---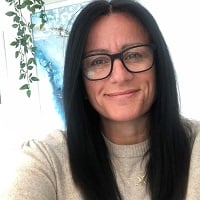 Jules Kendrick
Jules Kendrick is Managing Director of UK and Europe at the Trustworthy Accountability Group (TAG). Prior to joining TAG, Jules was CEO of the Joint Industry Committee for Web Standards (JICWEBS), a UK cross-industry trade body overseeing the independent development of Good Practice and Standards for digital ad trading, to increase transparency and trust in how digital advertising is bought and sold.

Jules has a wealth of commercial, technology and media expertise. She started her career in advertising at the Guardian & Observer Newspaper Group, moving on to launch the commercial department at the leading UK parenting forum, Mumsnet.com. Jules was part of the team that launched the hugely successful Amazon Media Group in the UK, followed by leadership roles at IDG and Business Insider.
---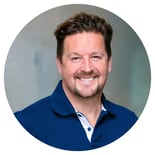 Adrian Lacey
Adrian Lacey is Director, Policy and Programs at TAG, with a focus on the Brand Safety Certified and Certified for Transparency Programs. He also project manages TAG TrustNet, a pioneering cross-industry transparency utility solution.
Adrian has a wealth of digital media experience, having worked for a broad cross-section of the industry. He joined TAG from JICWEBS, where he led their DTSG and CV Vendor programs. Previous to the standards and governance side of digital advertising, Adrian's strong strategic ability led him to hold several senior management roles at entrepreneurial digital firms and large media owners including Tacoda (AOL), Tremor Video, Crimtan and Bauer Media.
---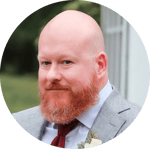 Mike Lyden
Mike Lyden, TAG's Vice President of Threat Intelligence, oversees the TAG Threat Exchange. TAG's Threat Exchange program enables the TAG Community to share real-time intelligence about threats they see, stay abreast of new and emerging threats that could affect their operations, and protect the digital advertising supply chain.
Mike spent 17 years as a member of the U.S. Intelligence Community, where he most recently served as the Senior Intelligence Officer and Associate Director for Intelligence Management for the Department of the Air Force Office of Special Investigations (OSI), a federal law enforcement organization. Mike is passionate about intellectual property rights protection and while at OSI, specialized in counterintelligence, due diligence, and supply chain risk management support to the National Security Innovation Base, emerging technologies, and the microelectronics industry.
Mike enjoys volunteering as a mentor for national security-focused startup accelerators, studied psychology and chemistry at Case Western Reserve University where he also played varsity football, and earned his M.S. in Applied Intelligence from Mercyhurst University.
---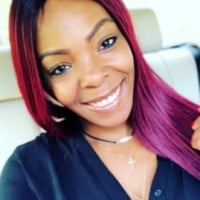 Dominique Matthews
Dominique Matthews is Manager of Compliance at the Trustworthy Accountability Group (TAG). Her current role at TAG is to aid & support TAG's Member Services team and its membership community. Dominique assists the team by aiding in TAG's initial engagement process; leading to the onboarding & enrollment of new (and renewed) TAG member prospects. She also leads in the performance of daily membership tasks and activities that help collect membership data relevant to Team TAG, that further helps drive engagement from the TAG community in TAG's programs and benefits. In company with TAG's Member Services team, Dominique, too, interacts with the entire membership of the TAG community to ensure the security in achieving the greatest value of their program benefits.
Prior to TAG, Dominique has had over 13 years of proficient experience (within the Consumer Reporting Agency <CRA> industry) in client and customer service, combined with 3 years of management experience in Compliance and Data Operations. She founded the mainstream of her experience and practices throughout her, nearly 13-year, employment tenure with CoreLogic SafeRent (formerly known as First Advantage SafeRent); of which she held the titles of a Data Quality Analyst Sr., Client Services and Compliance Analyst Sr., and the Data Operations Manager, from August 2004 until July 2017. Since onboarding with TAG in July 2017, Dominique continues to increase on past performances of success in accomplishing a vast range of goals, deadlines and advancements throughout a broad range of conditions; including, but not limited to maintaining departments functions and operations under new and unprecedented circumstances.
Dominique attended Montgomery College to obtain an Associates Degree in Communications and Public Relations.
---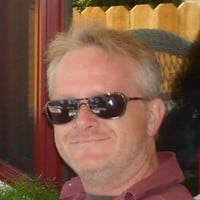 Todd Miller
Todd Miller is the Vice President of Policy and Compliance at the Trustworthy Accountability Group. Since 2004, he has been helping companies and advertisers to develop and deploy tools, standards, and practices, to fight against non-compliance in digital advertising. In his role with TAG, Todd is responsible for ensuring that members adhere to TAG's best-practices and industry guidelines.
Prior to joining TAG in 2018, Todd had been the Compliance Officer for several online advertising companies, which independent third parties rated as among the safest in the industry. With experience in digital advertising from display and video, social and influencer, to affiliate and search, Todd has created compliance solutions for advertisers ranging from Apple to Zappos.
Before 2004, Todd was Senior Producer for Web Development and Webmaster for Addictive Media in Santa Barbara, CA, working with clients such as Disney, the United Nations and Sony Entertainment. Prior to that, he held a range of roles, including radio disc-jockey and technical support manager.
---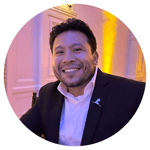 Marvin More
Hailing from an 8 year adtech background, Marvin is our Manager of Member Relations, where he ensures the TAG Community is fully updated with all the programs, initiatives, tools, etc that we run as well as helping members find the right answers or connections to their inquiries.
Previous to joining TAG, Marvin held several ad ops and account management roles for the likes to CBS, Pandora Radio and IAS. Working closely with cross functional teams to execute, monitor and optimise digital ad campaigns to ensure the best results and outcomes for the customer.
Outside of work, Marvin, enjoys sports, fitness and binging on his favourite TV shows.
---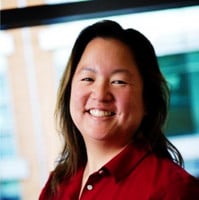 Bonnie Niederstrasser
Bonnie Niederstrasser is Director, Policy and Programs at the Trustworthy Accountability Group (TAG). She has over 20 years of industry and consulting experience in digital advertising, media, client services, telecommunications, and aerospace sectors. At TAG, Bonnie is responsible for oversees all aspects of TAG policy development and provides membership support for the TAG Community, including facilitating TAG's working groups and engagement in thought leadership initiatives. Prior to joining TAG, Bonnie worked for Charter Communications in their digital media product organization, where she oversaw monetization and media sales for Time Warner Cable and Bright House Networks' online and mobile owned and operated properties, including RoadRunner and NY1. Bonnie also managed media planning, audience measurement and digital analytics products for Comscore and drove over $30MM of ad product and inventory revenue for AOL's advertising division (now part of Verizon Media). Previously, Bonnie was an aerospace systems engineer (aka certified rocket scientist) for Orbital Sciences (now part of Northrop Grumman), supporting business development and directing testing and mission operations for NASA and commercial satellites.
Bonnie holds an MBA in Marketing and Strategy from the Wharton School at the University of Pennsylvania, an MS in Engineering from Stanford University and an SB in Mechanical Engineering from MIT.
---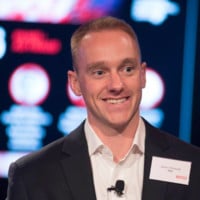 Jamie O'Donnell
Jamie O'Donnell is Director, Membership Services & Operations at the Trustworthy Accountability Group (TAG). Jamie is a seasoned team member, specializing in member services, operational project management, and strategic thought leadership.
In his current role, Jamie oversees TAG's membership services, including the associated technologies and automation. He serves as a project manager and product owner of the technical systems that support TAG's members. Jamie interacts with the entire membership to fully integrate them into TAG's working groups and initiatives in order to ensure the right strategic direction is being taken, while molding the TAG experience for both new and current member companies.
Previously, Jamie worked for MK Enterprises Inc, streamlining their operations, driving sales, and consolidating resources. He restructured the company's operational and sales strategies which resulted in the successful sale of the company.
Jamie earned his Bachelor of Science in Psychology from St. Lawrence University, in Canton, NY, specializing in environmental psychology. He was also captain of the varsity crew team.
---
Nick Stringer
Nick Stringer is Vice President of Global Engagement and Operations. Nick's role is to develop TAG's international footprint and to ensure a consistent approach across markets to tackling criminal activity and promoting brand safety in the digital advertising supply chain. He liaises with companies, industry groups and trade bodies all across the world to achieve this. Nick is a certified Brand Safety Officer (BSO) and is based in London, United Kingdom.
Between 2008-2015, Nick was Director of Regulatory Affairs at the Internet Advertising Bureau UK (IAB UK), establishing IAB UK's public policy and regulatory affairs department and spearheading the digital advertising sector's efforts to grow within an optimal policy and regulatory environment. This included the development of various UK and EU good practice initiatives such as on privacy, native advertising, display advertising trading, copyright and social media. It also included advocacy – both at UK and EU level – on privacy and data protection legislation, including the EU ePrivacy Directive and General Data Protection Regulation (GDPR). Between 2009-2015, Nick was also Vice-Chair of IAB Europe's Policy Committee and between 2013-17, Nick chaired the European Interactive Digital Advertising Alliance (EDAA), the sister body of the US Digital Advertising Alliance (DAA), which administers the EU industry initiative on interest-based advertising.
Prior to IAB UK, Nick worked at leading UK mobile network operator, Orange (now EE), leading public policy issues across both mobile and broadband sectors. He has also worked in the UK Parliament.
Nick earned a BA in Politics from the University of Newcastle upon Tyne in the United Kingdom.
---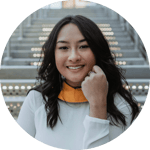 Thao Tran
Thao Tran is a Cyber Threat Intelligence Analyst at the Trustworthy Accountability Group (TAG).
Thao has a strong understanding of the criminal mind and cyber ecosystem. She strives to explore more about cybercriminals' tactics, techniques, and procedures to help protect people from becoming victims of online crime.
Prior to working with TAG, Thao was a Research Assistant at Georgia State University while earning her B.S. in Criminal Justice and M.S. in Information Systems with a concentration in Cybersecurity. During this time, she specialized in assessing criminal behavior and conducted research on financial frauds and trends on the dark and surface web.
Through her work, Thao hopes to spread awareness about the importance of threat intelligence and transparency among cybersecurity professionals and digital advertisers. She looks forward to mentoring the next generation of Cyber Threat Intelligence Analysts, as well as supporting the recruitment, retention, and advancement of women in cybersecurity.