Overview
Digital ad fraud has been a persistent brand safety challenge for the industry. While advertisers expect their content will be viewed by legitimate consumers with the potential to buy their products and services, criminal organizations have attacked the digital ad ecosystem and defrauded legitimate participants in the supply chain. As a result, advertisers may end up paying a material portion of their campaign dollars to criminals who generate ad impressions that are never seen by legitimate consumers. The 2019 ANA/White Ops Bot Fraud study estimated that advertisers lost $5.8 billion that year globally to bot-generated, invalid traffic (IVT).
Recognizing that individual companies or agencies cannot combat fraud alone, TAG works with the entire digital ad ecosystem to tackle this program with concerted effort.
Certified Against Fraud
TAG launched its Certified Against Fraud Program in 2016 to combat invalid traffic in the digital advertising supply chain. Companies that are shown to abide by the Certified Against Fraud Guidelines receive the Certified Against Fraud Seal and use the seal to publicly communicate their commitment to combating fraud.
By encouraging legitimate participants in the digital advertising supply chain to meet these standards, the TAG Certified Against Fraud Program has been shown to be an effective tool in reducing fraudulent invalid traffic in the digital advertising supply chain. The 2021 TAG Fraud Benchmark and Snapshot Studies, conducted by The 614 Group, found that the use of TAG Certified distribution channels for digital advertising reduced IVT (invalid traffic) rate to below 1% in key global markets, across more than 660 billion display, video, mobile and CTV impressions.
Find Certified Partners Get Certified!
"We will work with and buy media only from the entities that [get TAG-certified]... That's because we don't want to waste time and money on a crappy media supply chain."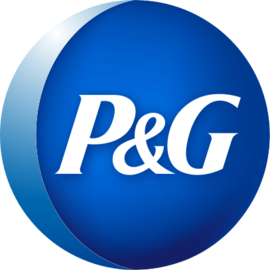 Marc Pritchard
Chief Brand Officer
Data Center IP List
Data center IP threat filtering is an important requirement of the TAG Certified Against Fraud Program. In order to assist companies in fulfilling this requirement, TAG produces the Data Center IP List (DCIP) each month, in partnership with qualified companies to collect and review IP addresses that have been identified as having a high risk of being the origin of invalid traffic (IVT) – or of generating IVT – so that companies can apply the list to transactions and properly filter out such IP addresses.
DCIP is part of the Certified Against Fraud program, or members may purchase it separately.
IVT Taxonomy
The digital advertising industry has made some significant advances in the fight against invalid traffic (IVT) since TAG was founded, making it possible to reduce fraud rates significantly. However, misinterpretation of fraud-related terminology continues to result in miscommunication.
The TAG IVT Taxonomy was designed to help companies across the digital ad supply chain improve analysis and resolution of IVT reporting discrepancies, and to provide a consistent framework to structure specific reporting and initiatives around combatting IVT. It includes accurate and consistent terminology for all types of IVT, making it easier for companies to foster consistency, avoid ambiguity, and minimize confusion around discussions of IVT between partners.
IVT Taxonomy 2.0
Anti-Fraud Working Group
TAG's Anti-Fraud Working Group works to combat the negative impact of fraudulent bot-generated, non-human traffic by working with TAG to develop and enhance anti-fraud standards, protocols and tools for all types of entities in the supply chain. The working group reviews all of TAG's anti-fraud standards and tools on an annual basis and updates them to ensure they remain on the cutting edge of industry best practice.
Fraud Data & Insights
Since 2017, TAG and The 614 Group have partnered to research and release annual benchmarks of the rate of invalid traffic (IVT) found in campaigns that flow through TAG Certified Channels, as compared to IVT found in non-Certified channels. The research consistently shows that TAG Certified Against Fraud companies perform better than the broader industry average.
Fraud Studies
2023
2022
2021
2020
2019