TOP STORIES:
SINKING THE PIRATES: TAG "PROJECT BRAND INTEGRITY" REPORT SHOWS BIG IMPACT FROM OUTREACH TO ADVERTISERS
Earlier this week, TAG released the first annual report for TAG's Project Brand Integrity (PBI), its initiative to protect advertisers from negative brand association by alerting them when their ads run on pirate sites in Europe.
The report found that direct outreach by TAG prompted a large majority of advertisers (79%) to reduce their ad impressions on pirate sites, with nearly half of that group (43%) ending nearly all ads on such sites. Among the brands that reduced their ads, there was an overall reduction of advertising on pirate sites by nearly two-thirds (66%).
"Sometimes the most powerful tool for change is actionable information," said Nick Stringer, VP for Global Engagement & Operations at TAG. "In today's complicated supply chain, advertisers and their agencies can be unaware that some of their inventory is ending up on pirate sites, thus driving illegal activity and enriching criminals. This report found the vast majority of advertisers contacted by TAG took action to protect their ad budgets and their brands when they were alerted to such misplacements."
TAG established PBI in February 2019 as a partnership with UK-based anti-piracy and brand safety specialist White Bullet. The initiative seeks to protect brands from unwanted association with digital content theft by alerting advertisers or their agencies to ads running on high-risk websites and those that infringe intellectual property (IP) in Europe.
Through the partnership, White Bullet monitors high-risk websites that infringe on IP in the European digital ad markets and provides information to TAG about display ads on those sites. TAG then notifies advertisers (or their agencies) privately and confidentially when a substantial number of their ads run on these sites and provides the advertiser with actionable information and tools to reduce its risk, including participation in TAG's Brand Safety Certified program.
In 2022, TAG plans to extend PBI's efforts and further increase its effectiveness through new steps including a robust process to engage with advertisers that have – to date – been unresponsive to outreach. As part of that process, repeat offenders will be mentioned in future reports as well as be referred to the European Commission for recommendation to be included in its Counterfeit and Piracy Watch List.
The full annual report for Project Brand Integrity can be found at https://www.tagtoday.net/insights/pbireport2022.
MORE PRECIOUS THAN GOLD: THREE NEW TAG MEMBERS ACHIEVE TAG PLATINUM STATUS

This month, the industry's most exclusive club welcomed three new members, as SpotX, Unruly, and Yahoo! achieved TAG Platinum status for earning all three of TAG's available seals. To learn more about how your company can join the Platinum club, click here.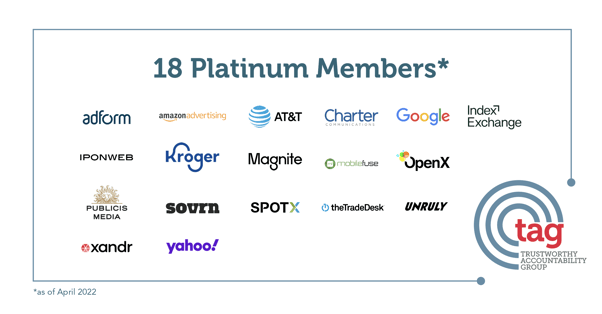 TAG ON THE DAIS
JULES KENDRICK ON AD FRAUD AT D3CON
Earlier this week, TAG MD UK & Europe Jules Kendrick joined the "Global Market Experts" panel at d3con with industry colleagues from Montblanc, PubMatic, OPAP, and PensionBee to discuss the size and impact of the ad fraud threat and steps advertisers can take to increase trust. Click here to watch the panel.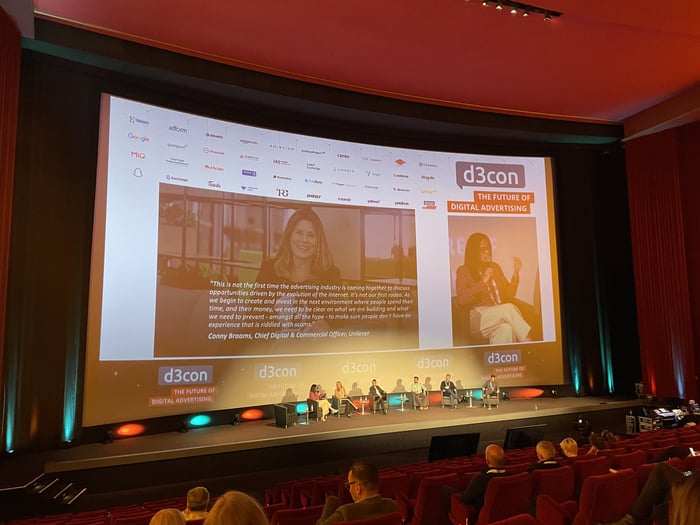 FIGHTING FRAUD IN THE MIDDLE EAST: PARTS TWO AND THREE OF A DIALOGUE BETWEEN TAG & IAB GCC

Last month, TAG Today shared part one of a YouTube conversation between TAG's Nick Stringer and Ian Manning of IAB Gulf Cooperation Council (GCC) about their collaborative efforts with ABG to bring TAG standards in the Gulf region of the Middle East. Parts two and three of that conversation are now available to watch on the IAB GCC YouTube channel.
TAG ON THE [UPCOMING] DAIS: MICHAEL LYDEN AT DIGITAL TRUST & SAFETY SUMMIT
TAG VP of Threat Intelligence Micheal Lyden will join The Media Trust CEO Chris Olson at the Digital Trust & Safety Summit on May 11 in San Francisco to discuss the current state of cybersecurity, malicious actors' shifting tactics and strategies, and actionable ways ad platforms can make a difference in keeping digital consumers safe. SSPs, DSPs, and other AdTech platforms can request an invite to this free event here.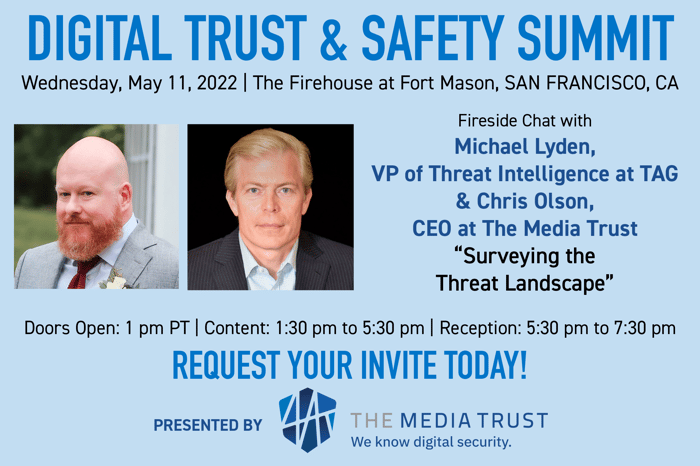 TEAM MEMBER SPOTLIGHT: JULES KENDRICK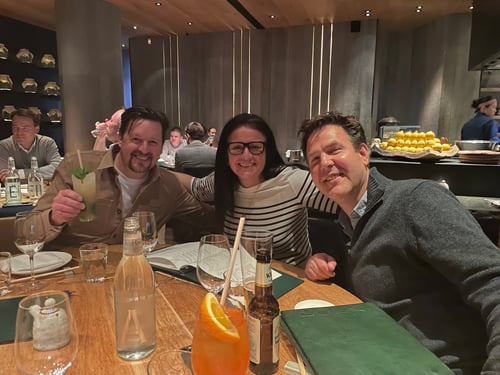 What is your role at TAG?
I am Managing Director for UK and Europe. I have worked in advertising for 25 years on the media owner side of things, and I started out at the Guardian & Observer newspapers BEFORE digital. So I sold actual adverts that appeared on actual paper in actual magazines! I moved into this role because I wanted to do something to help the digital advertising industry as a whole, not just make lots of money for it. It can be hard sometimes convincing a whole industry to join us on this journey, but extremely satisfying when they do!

What stands out to you about the work you do or have done at TAG?
Ultimately our industry has the same goal: to raise the bar around fraud, brand safety and threat sharing. We can self-regulate our industry, but different parts of the supply chain have a different path, with different challenges to reach that goal. It means that no day, week, or month is the same.

What fun fact about you would surprise your TAG friends and colleagues?
I used to be a serious tennis player as a kid, and out of pure chance got the chance to train with the ultimate tennis champion, Martina Navratilova, when I was 14 at a club in Marbella, Spain. She then invited me to train with her during her pre-match warm up for Wimbledon later that year (1986) and gave me tickets for the Ladies Final, which she won!!
TAG IN THE NEWS
From "

Why Your Brand Deserves Everything TV Has to Offer"

in

The Drum

:
"Trusted, safer environments – unlike the ad fraud and brand safety issues dominating the online advertising world, TV advertising is inherently viewable, with campaigns able to run on screens within high-quality, brand-safe content with no adblocking. Plus, being seen on TV gives brands a stamp of quality and credibility.
"Finecast's recent TAG (Trustworthy Accountability Group) certification demonstrates its commitment to brand safety and trust in the television industry."
One more thing...


🧑🏻‍💻👨🏼‍💻👩🏽‍💻 - Leverage TAG Research into Your Everyday!
From APAC Fraud Snapshot reports, to UK Brand Safety Consumer reports, to Best Practices whitepapers, TAG's research is here to support our member's day-to-day compliance as well as strategic planning.
Visit our Data and Insight page 👉 tagtoday.net/insights
📣📣📣 - Let's Make Some Noise Together 🤝
We love it when TAG members highlight our work together to fight digital ad crime and improve transparency. Please send any TAG-related press releases, blogs, or other announcements to Andrew Weinstein at andrewwstn@gmail.com for review before release.
Topics: Blog