For those of us who work on policy issues, there are few events in life more memorable, meaningful, or electric than taking part in a meeting at the White House. Walking through the gates of the nation's most famous building to share your perspective with the President's staff is the political equivalent to being called onto the field at Yankee Stadium to close out a late-inning playoff game.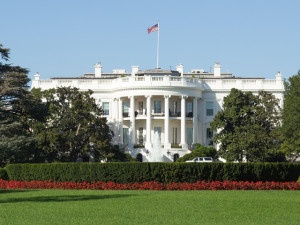 I'm still buzzing with that energy this afternoon as we've just returned from meetings at the White House with more than a dozen members of TAG's Leadership Council, a group of senior industry executives which serves, in effect, as the operational decision-making body for TAG.
Members of the TAG Leadership Council include AOL/Verizon, AppNexus, Disney, Facebook, Fox, Google, GroupM, Index Exchange, NBCUniversal, Omnicom, OpenX, Publicis, Rubicon Project, Time Warner Cable, Viacom, and Warner Bros., all of whom have been thought leaders and advocates in shaping and driving TAG's ambitious agenda to fight the criminals trying to take advantage of our industry.
We were invited to meet with top Obama administration officials working on digital piracy, ad fraud, and other challenges in the digital advertising supply chain. While the details of our discussions were confidential, it was clear that industry and the administration stand unified in working together to eliminate the scourges of piracy and other criminal activity in our economy.
Digital advertising fraud, piracy and malware are all elements of a complicated and interwoven problem that has slipped its tendrils through the advertising ecosystem like a parasitic weed, sucking resources and value from legitimate companies.
Fighting the criminals who profit from these attacks on our industry will require the cooperation of government and the private sector, which is why TAG is so pleased at the high-level support and engagement our efforts have drawn from the White House, Congress, and the world's largest and most influential agencies, brands, publishers, and ad tech providers.
This fight will not be fast, and it will not be easy, but we stand steadfast in our commitment to find and weed out the forces driving fraud and undermining confidence in digital advertising. With the continued leadership of the TAG Board of Directors, and now with the creation of this powerful Leadership Council, the industry is finally flexing its muscle and throwing the full weight of a $50 billion U.S. industry into the battle.
Mike Zaneis, CEO, Trustworthy Accountability Group (TAG)