TAG's Eighth Annual "State of the Fight" Tackles Top Issues from AI to Brand Safety, MFAs, Threat Intelligence, and Transparency
On October 18, TAG hosted its eighth annual "State of the Fight" briefing in New York City, providing a forum for industry leaders to address the industry's most pressing issues, ranging from AI-powered technologies to brand safety risks, emerging malvertising threats, Made for Advertising (MFA) sites, and transparency challenges.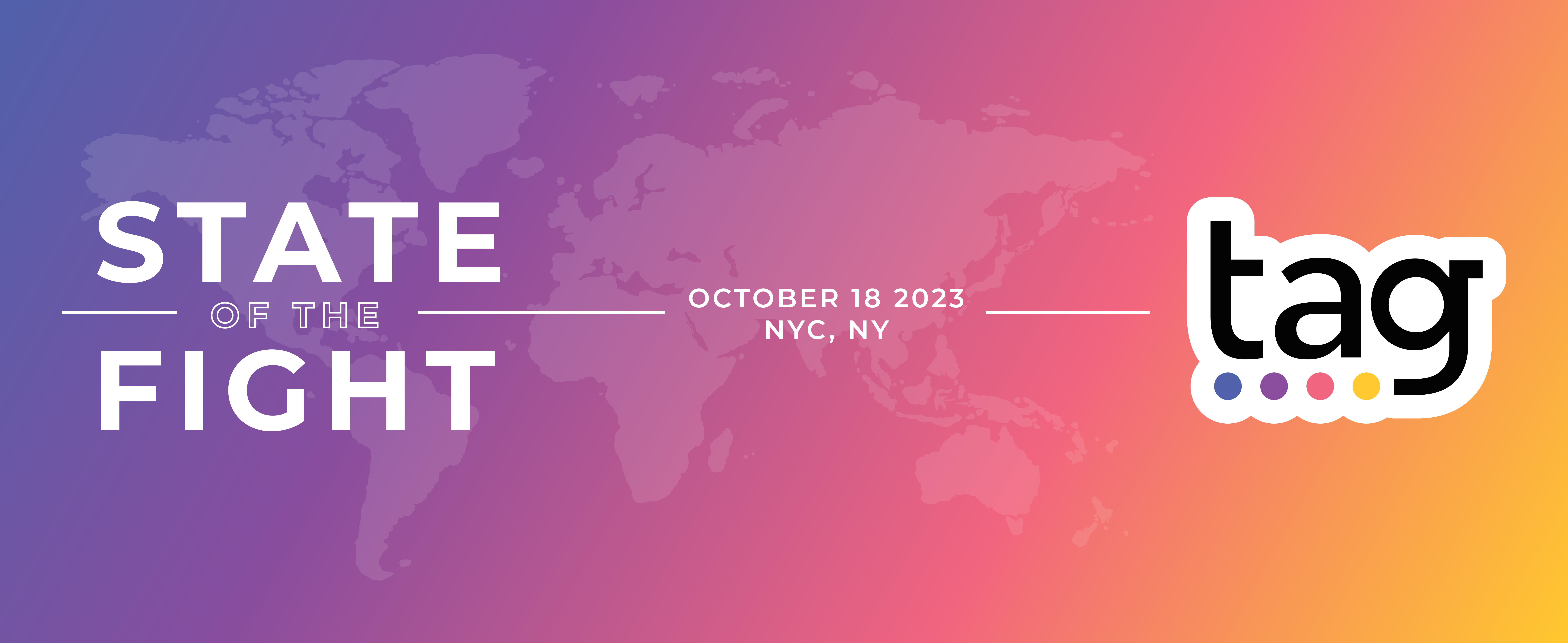 Here are some of the things you can learn from this year's panels at State of the Fight:
What percent of traffic (and ad revenue) goes to the top 500 MFA domains?

How much can an advertiser improve their CPM through log-level transparency?

Is the complexity of today's Lumascape part of the problem or the solution?

Why should management view advertising as an investment, not an expense?

Is in-game advertising the Wild West or a frontier for innovation?

What are the unique challenges of running ad-supported multicultural media?
TAG members can find out those answers and much more by watching recordings of this year's State of the Fight sessions on State of the Fight's catch-up page. TAG Members will have the details to the page in their inbox!
Among the panels available for on-demand viewing:
Through a Brand's Eyes: A Kenvue Case Study -- Ander Lopez Ochoa from Kenvue sat down with TAG's Mike Zaneis to talk about Kenvue's experience with the TAG Transparency Framework and what can be achieved when a marketer takes control of their data and begins to optimize their ad spend.
Finding the Holy Grail: Transparency in Buying -- Adform's John Piccone engaged in a thought-provoking discussion with Mike Zeneis on how a collective approach to transparency is vital to brands and how TAG's newest seal program - TAG Certified for Transparency - can help build trust and focus on quality digital media.
Measurement Challenges are Ad Fraud Challenges -- Cunningham.Tech's Scott Cunningham sat down with Bill Morrow of NBCUniversal to discuss measurement challenges in the programmatic space and the industry's efforts to introduce more effective transparency and verification tools to solve them.
Who gets to be Brand Safe? -- TAG's Jules Kendrick led a discussion with Brand Advance's Chris Kenna, Daily Voice's Travis Hardmand, and Black Enterprise's Justin Barton about brand safety issues from the perspective of diverse content creators, local news outlets, and small publishers.
Brand Safety Agenda: What does 2024 look like? -- The Brand Safety Institute's AJ Brown joined with Deva Bronson of Dentsu and Magnite's Brian Buttray to talk about hot brand safety issues like AI, MFAs, content taxonomies, and brand safety/suitability tools in 2023, as well as the outlook for 2024.
Changing Tactics: Keeping Up with the Criminals -- TAG's Mike Lyden guided an insightful discussion with Index Exchange's Roshan Gupta and Magnite's Brian Buttray about what to expect from criminal adversaries over the next year and how to best counter malvertising campaigns with threat intelligence.
Members can also watch an update from TAG's Todd Miller on the 2023 recertification process and timeline.
Thanks to all of this year's participants and attendees!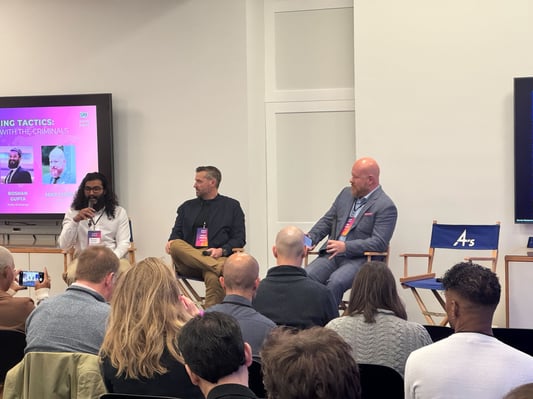 TAG's "Member Spotlight" Series Features Kroger Precision Marketing's Christine Foster and Index Exchange's Sara Vincent
The TAG "Member Spotlight" series released two new segments in October, talking with industry leaders about their backgrounds, companies, and perspectives on the industry (as well as personal trivia tidbits!)
Kroger Precision Marketing's VP Media Ops Christine Foster talked with TAG's Vanessa Goff-Yu about how everything KPM does in digital marketing is centered around the consumer and protecting the trust Kroger has built with their customers.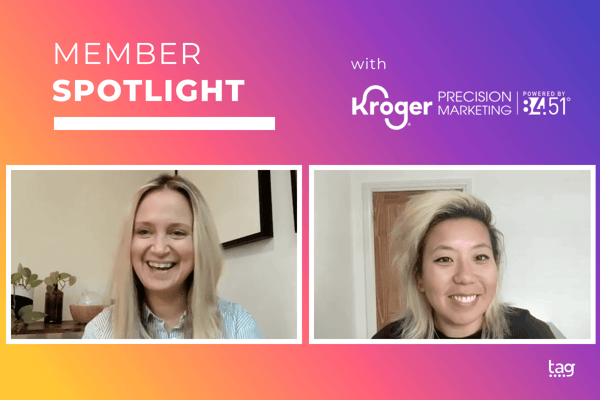 Index Exchange's MD UK & IE Sara Vincent joined TAG's Jules Kendrick to discuss the progression of transparency, the reasons Index Exchange joined the TAG Leadership Council, and the importance of having their global operations certified.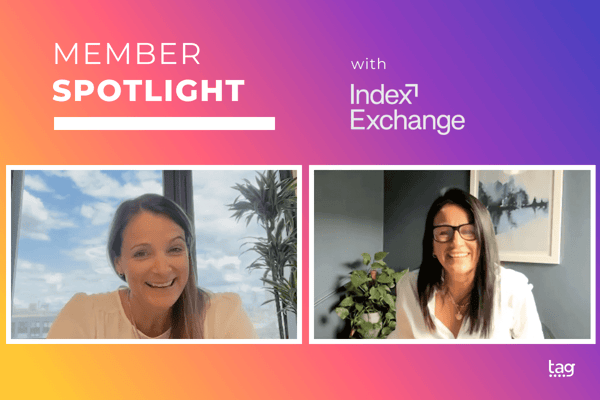 TAG IN THE NEWS
From "Omnicom Media Group aligns with SSPs through its CASA initiative to fight fraud and MFA abuse" in Digiday:
"The work coming out of OMG's CASA SSP initiative has positive implications way beyond the U.S. market, with buyers all over the world able to leverage the enhanced reporting capabilities that OMG are establishing with leading SSPs," said Mike Zaneis, president and CEO, Trustworthy Accountability Group (TAG), which is leading the fight to increase trust and transparency in digital advertising. "We see this initiative as very complimentary to the work we are carrying out at TAG Trustnet."
---
Leverage TAG Research into Your Everyday!
From APAC Fraud Snapshot reports, to UK Brand Safety Consumer reports, to Best Practices whitepapers, TAG's research is here to support our member's day-to-day compliance as well as strategic planning.
Visit our Data and Insight page 👉 tagtoday.net/insights


Let's Make Some Noise Together 🤝
We love it when TAG members highlight our work together to fight digital ad crime and improve transparency. Please send any TAG-related press releases, blogs, or other announcements to Andrew Weinstein at andrewwstn@gmail.com for review before release.
Topics: Blog