TOP STORIES:
Announcing the Second Annual TAG Trust Champions
Each year, TAG recognizes a small group of industry leaders who have made exceptional contributions to TAG and the industry's efforts to advance brand safety with our organization's highest honor as TAG Trust Champions.
This year, those recognitions go to three executives whose work individually and through TAG's programs has touched and transformed the advertising ecosystem around every facet of TAG's work, from improving transparency to fighting crime, increasing adoption, and raising standards.
It is our privilege to announce the 2018 TAG Trust Champions:
Marc Pritchard, Chief Brand Officer, Proctor & Gamble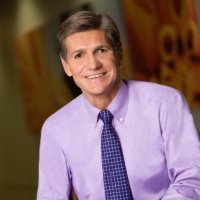 If 2017 was a race to raise standards and fight fraud, Marc fired the starter's pistol with a seminal address to the IAB Annual Leadership Meeting in January. In that speech, Marc outlined a new set of standards for P&G's partners, including a requirement that all of its digital advertising partners and vendors become TAG Certified Against Fraud, a widely-covered move that validated and accelerated the industry's shift toward TAG adoption. Thanks in part to Marc's leadership in demanding accountability and high standards - both at P&G and through his work as a TAG board member - our industry has made measurable progress in addressing some of its most intractable problems.
Scott Spencer, Director of Product Management, Google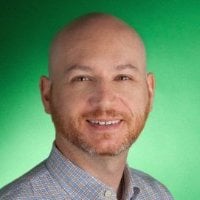 Scott has been the chair of TAG's anti-fraud working group as long as TAG has had an anti-fraud working group, and his leadership has helped us build the TAG Certified Against Fraud Program and ensure its broad industry adoption. While serving as a member of TAG's Leadership Council, Scott has been involved at every stage of TAG's anti-fraud efforts, from helping to design the program guidelines to contributing the kernel for TAG's Data Center IP List and working with TAG to expand program participation. While serving as an ambassador and advocate for TAG, Scott has become one of the organization's top strategic advisors in helping chart our future.
Steve Sullivan, VP Compliance and Operations, Index Exchange
Steve's tireless work leading the Business Transparency Committee has helped TAG create an industry-wide payment ID system, improve transparency throughout the marketplace, and develop an impressive research portfolio. Barely two years after launch, TAG's Payment ID system has established itself as one of the industry's most valuable tools for marketers to track their spending throughout the ad supply chain and ensure their money does not support fraud and criminal activity. As a member of TAG's Leadership Council, Steve has been a thought leader on every issue under TAG's purview, and his support has been critical in helping TAG grow and succeed.
Please join me in thanking all of this year's TAG Trust Champions for their extraordinary efforts on behalf of TAG and our programs!
TAG Releases Updated Fraud/Piracy Certification Guidelines, Requires Ads.txt Adoption
Earlier this month, TAG released updated certification guidelines for its Certified Against Fraud and Certified Against Piracy Seal Programs.
The updated Certified Against Fraud Guidelines will require publishers to adopt and implement the ads.txt specification released by the IAB Tech Lab last May, while the updated Certified Against Piracy Guidelines now allow direct buyers and publishers to apply for TAG's Certified Against Piracy seal. In addition, TAG unveiled a new enforcement process for all of its certification programs that enables individuals and entities to submit allegations of non-compliance for review and potential action by TAG.
"As an industry-led initiative, TAG continuously adapts our programs and requirements to incorporate new best practices, block evolving criminal attacks, and meet the needs of our dynamically changing marketplace," said Mike Zaneis, CEO of TAG. "These new guidelines put teeth in the ads.txt initiative by requiring publishers to adopt it in order to receive TAG's Certified Against Fraud Seal, and they move the ad buying and publisher communities from support to action in the fight against ad-supported piracy by giving each a simple path to certification."
Both guidelines will go into effect and be subject to TAG enforcement on July 1, 2018. Coverage of the news included AdAge, MediaPost, Marketing Dive, MarTech Series, and WARC.
TAG IN THE NEWS
From Richi Dave, Chief Marketing Officer of Dun & Bradstreet, in MarTech Advisor:
"With brand safety and ad fraud top of mind in 2018, the industry will band together to combat the problem. We'll see more companies collaborating with organizations like the Trustworthy Accountability Group (TAG). Founded in 2015, TAG is a cross-industry group born out of the 4A's, ANA, and Interactive Advertising Bureau (IAB) to spur transformational improvement across the digital advertising ecosystem, focusing on four core areas: eliminating fraudulent digital advertising traffic, combating malware, fighting ad-supported internet piracy to promote brand integrity, and promoting brand safety through greater transparency."
From a Q&A with Andy Evans, Chief Marketing Officer of Sovrn, in ExchangeWire:
"Ads.txt is a major step forward in reducing ad fraud, giving publishers more transparency into who buys their inventory and advertisers more confidence that the impressions they bid on come from a legitimate source. It will limit the practise of domain spoofing, as well as reducing inventory arbitrage. We encourage all our publishers to adopt it, especially as buyers now actively trade against it. …There are also certifications for buyers, sellers, and third parties from the Trustworthy Accountability Group (TAG) that have stringent criteria."
From Digital Advertising 2017: A Year of Reckoning in Review in MarTechToday:
"The year 2017 at once exposed many of the industry's vulnerabilities and was a year in which groundwork for real progress was laid. Brand safety took on new urgency as the platforms were caught back on their heels as they failed to fully appreciate the impact of bots, fake news, extremist and other objectionable content on their sites. Yet broad industry initiatives like ads.txt and Trustworthy Accountability Group's (TAG) verification programs launched to provide long-term solutions to weeding fraud out of the supply chain."
A PR Reminder from TAG
We love it when TAG members highlight our work together to fight digital ad crime and improve transparency, but please send any TAG-related press releases, blogs, or other announcements to Andrew Weinstein at andrewwstn@gmail.com for review before release.