TOP STORIES:
TAG Releases Updated Guidelines to Strengthen CAM and BSC Programs
To ensure its certification standards address the fast-changing challenges of digital advertising, TAG updates and strengthens its program guidelines on an annual basis. This year, there are notable changes to the TAG Certified Against Malware (CAM) and Brand Safety Certified (BSC) program guidelines that will take effect next year.
The Brand Safety Working Group have been working through a number of additions for the next version of the BSC guidelines, v2, including the addition of core elements of the Anti-Piracy Program that will be discontinued from January 2022.
The updated BSC guidelines also include changes to the requirements for content verification vendors and anti-piracy vendor services. Other changes include a mention of the IAB Tech Lab's recent addition of 11 sensitive topics and the means with which content is classified across a suitability framework ranging from a floor through to low risk.
TAG's Certified Against Malware Program was the organization's fastest growing program during 2020, and it has established a solid foundation of members who monitor and scan their ad inventory and landing pages for malware. Those requirements around monitoring and scanning were built into CAM v3 guidelines and serve as core strengths of the program.
However, research from Confiant has shown that monitoring and scanning for malware only solves half the equation, as the other critical component of the CAM program is the threat-sharing role through which TAG has helped quickly focus industry attention and collaboration on new and emerging threats.
The program's new guidelines, CAM v4, are designed to build on the powerful malvertising prevention offered by monitoring and scanning, while expanding participation by important players in the threat-sharing process. The requirements for Intermediaries, who make up the majority of current participants in the program now, are largely unchanged.
The requirements for both Publishers and Advertisers & Agencies have been streamlined, making it far simpler for those members to become certified. By opening up the program, we hope to accelerate the growth CAM is already experiencing, thereby increasing communication and threat-sharing across the entire industry. This will empower digital advertising to react even faster to malvertising threats.
Specifically:
CAM's definition of vendors has been updated and expanded to encompass all companies that provide services, reporting and insights to combat malvertising.
Requirements have been updated to better drive collaboration, communication and sharing of threat intelligence, especially around assessing malvertising events and handling incident escalations and post-mortems.
CAM added requirements for Intermediaries and Vendors to employ effective malvertising detection and removal services while removing specific disclosure requirements around malware scanning and rescanning themselves, acknowledging additional methods and techniques that vendors have deployed in today's environment to combat increasingly sophisticated types of malvertising in the digital advertising ecosystem.
CAM has streamlined Direct Buyer and Direct Seller requirements to open up the program for all TAG members and help foster a stronger threat intelligence sharing community.
These proposed program guidelines will be open for community review and comment until June 21, 2021. If you have not received them yet, please contact Bonnie Niederstrasser (CAM) at bonnie@tagtoday.net or Adrian Lacey (BSC) at adrian@tagtoday.com. The revised guidelines will go into effect for both programs on January 1, 2022.
TAG Partners with JICDAQ to Tackle Ad Fraud and Promote Brand Safety in Japan
In early April, the Japan Advertisers Association (JAA), Japan Advertising Agencies Association (JAAA), and Japan Interactive Advertising Association (JIAA) launched a new organization, JICDAQ (Joint Industry Committee for Digital Advertising Quality), to introduce standards for digital advertising in Japan.
As part of the launch, JICDAQ announced that it has partnered with TAG to increase seal adoption and extend the reach of TAG's certification programs in Japan. To achieve this goal, JICDAQ said that it will introduce a mechanism that allows businesses that have achieved TAG Seals globally to extend those seals through JICDAQ certification via a simple process.
"TAG has been working with the Japanese advertising trade bodies to ensure that it's international standards to tackle ad fraud and promote brand safety are integrated within the new JICDAQ system," said TAG CEO Mike Zaneis. "This is another milestone for TAG in ensuring consistency is implemented across markets to prevent ad fraud and promote brand safety. We look forward to working with JICDAQ to continue our mission to help companies in Japan and around the world, establish and adhere to robust requirements."
The announcement of the partnership was covered in Digiday Japan (article in Japanese), as well other publications.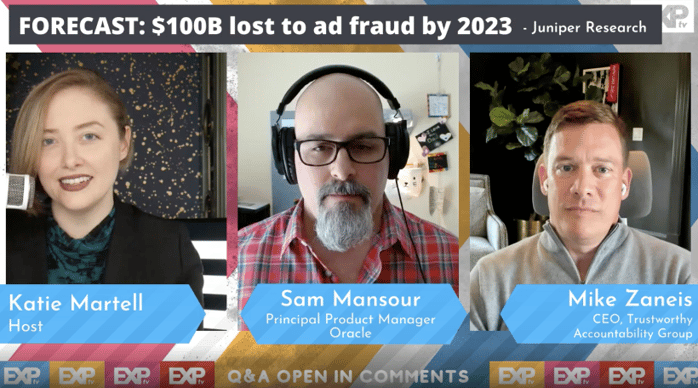 Watch: Mike Zaneis Discusses Ad Fraud on Experience TV
TAG CEO Mike Zaneis joined host Katie Martell and Sam Mansour, Oracle's Principal Product Manager, on Experience TV to discuss the challenges of ad fraud and the important of TAG's certification and threat-sharing programs.
Watch the full discussion here: https://www.pscp.tv/KatieMartell1/1yoJMAVmjXdJQ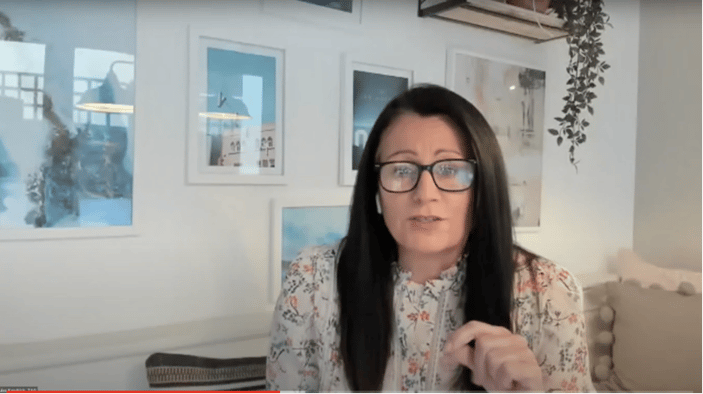 Watch: Jules Kendrick on IAB Ireland Gold Standard at IAB Connect
Jules Kendrick, TAG MD for UK & Europe, joined Suzanne McElligott, CEO of IAB Ireland, for a panel discussion on the launch of the Gold Standard in Ireland and the TAG requirements built into it. Other panelists included Ryan Uhl, Brand Strategy Director, Mail Metro Media, and Stevan Randjelovic, Director, Brand Safety and Digital Risk EMEA, GroupM.
Watch the discussion here: https://www.youtube.com/watch?v=cSenINhF9ZY&t=1s


TAG IN THE NEWS
From "As CTV/OTT Lures Ad Dollars, Challenges Loom for Political Ad Buyers" in Campaigns & Elections:
Keith Norman, who heads political ad sales at OTT/CTV provider Premion, acknowledges the law hasn't caught up to the space in terms of the rates candidates get, but said that inventory is improving and it's unlikely that political marketers will get squeezed out. "Both supply and demand have increased," he said
While ad fraud lingers as a concern for political marketers in OTT/CTV, there's also a worry about rate integrity. One vendor told C&E there's currently a race to the bottom when it comes to rates for these spots because new companies are popping up and reselling inventory cheaply to make a quick buck. Those lured by the lower rates could face brand safety issues that aren't found in so-called premium environments.
"There are bad actors now in the OTT space," said Norman, who advised political buyers to work with vendors that have Trustworthy Accountability Group (TAG) certification.
A PR Reminder from TAG




We love it when TAG members highlight our work together to fight digital ad crime and improve transparency. Please send any TAG-related press releases, blogs, or other announcements to Andrew Weinstein at

andrewwstn@gmail.com

for review before release.
Topics: Blog