TAG Anti-Fraud Working Group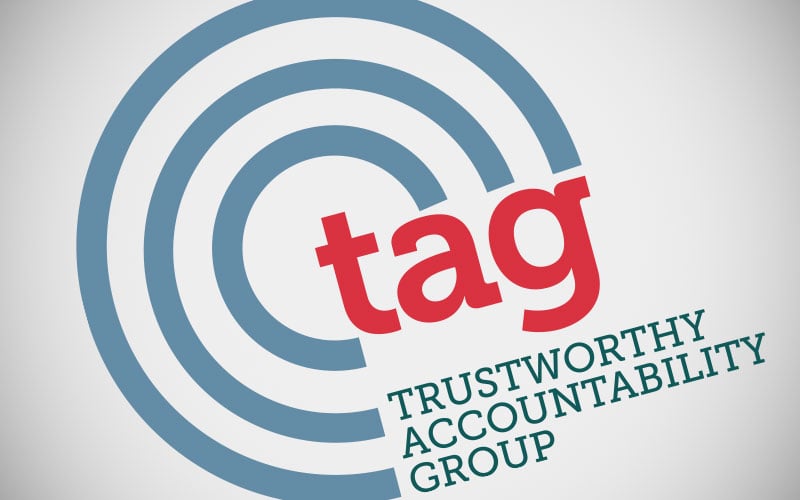 Mission
The rapid and continued growth of the digital advertising ecosystem has allowed unscrupulous actors to take advantage of parties at all points along the chain to profit from fraudulent traffic, which only serves to dilute trust and harm the health of the landscape.
The mission of the Anti-Fraud Working Group is to contribute to the healthiest possible ecosystem by improving trust, transparency, and accountability among all parties involved by developing the tools, standards, and technologies that enable the elimination of fraud.
Leadership

---

Scott Spencer, Google, Chair
Ilham Elkatani, IAB Tech Lab, Primary Liaison
Rachel Nyswander Thomas, TAG Primary Liaison

Participants

---

Matt Ahrens, Yahoo
John Alleva, NBCUniversal
Ron Amram, Heineken USA
Perry Arnold, Visible Measures
James Avery, Adzerk
Markus Bäckström, Thirdpresence
Amin Bandeali, Pixalate
Tal Baron, DataXu
Jeff Barry, Sovrn
Jackson Bazley, Ernst & Young
Kirstie Beard, BrightRoll
Michelle Beelher, Sovrn
Ravi Bhatt, Yahoo
Per Bjorke, Google
William Bock, Epsilon
Jeremy Borakove, Conversant Media
James Boschen, ND&P Advertising
Aaron Cahn, comScore
Brian Conant, comScore
Ian Connett, Collective
Mark Davenport, The Trade Desk
Ted Dhanik, engage:BDR
Bejamin Dick, IAB
Aaron Doades, DoubleVerify
William Doherty, Index Exchange
Bill Duggan, ANA
Kumar Ethamukkala, Integral Ad Science
Nick Frizzell, SpotX
Marc Goldberg, Trust Metrics
Sydney Goldman, engage:BDR
Larry Goldstein, comScore
Kim Gonzales, BrightRoll
Andrew Gordon, Videology
Matt Green, World Federation of Advertisers
Thomas Grey, PubMatic
Steve Guenther, Alliance for Audited Media (AAM)
Ivan Guzenko, SmartyAds
Byrn Haffey, DoubleVerify
Scott Hagedorn, Annalect
Nathan Hagen, Admiral
David Hahn, Integral Ad Science
Adam Hardy, Facebook
Sudhi Herle, Rhythm NewMedia
Jeffrey Holecko, Kimberly-Clark Corporation
Brian Hopkins, Facebook
Vainius Indilas, Adform
Jeremy Irwin, Dealer.com
George Ivie, Media Rating Council
Saif Jafri, Yahoo
Vegard Johnsen, Google
Amit Joshi, Forensiq
Ash Kalb, White Ops
Jesse Keller, MediaRadar
Landin King, Videology
Jim Kiszka, Kellogg Company
Walter Knapp, Sovrn
Danielle Koffler, Sovrn
Michael Krauss, Integral Ad Science
Brian Kroski, American Media, Inc.
Nicole Kuntz, White Ops
Anssi Lindqvist, Thirdpresence
Nate Leaf, comScore
Aaron Ledwith, DataXu
Eddie Lee, 495 Communications
Ari Levenfeld, Rocket Fuel
Alice Lincoln, MediaMath
Greg Loeffelholz, OwnerIQ
Alexander Loeffler, Amobee
Bret Lowery, Dealer.com
Ajay Luke, Adisiduous Media
Bennet Manuel, Yahoo
Matt McLaughlin, DoubleVerify
Todd Miller, RhythmOne
Michael Misiewicz, AppNexus
Lisa Mollura, 33Across
Eric Monian, Amobee
Dan Mosher, Yahoo
Richard Murphy, BPA Worldwide
Alex Myers, SpotX
Andreas Naumann, Adjust
Victor Ortiz, DashBid
Andrew Pancer, Dstillery
John Picciano, Collective
Tom Phillips, Dstillery
Keith Pieper, InterMundo Media
Ron Pinell, Media Rating Council
Steve Pinto, LiveRail
Shushma Ramachandra, InMobi
Karthik Ramnath, AudienceScience
Sudha Reddy, DataXu
Orchid Richardson, 33Across
Arthur Rivera, AOL Platforms
Lauren Rodas, MediaVest
Steve Rosenblum, IAB Canada
Albert Roux, Microsoft Advertising
Daniel Ruby, Swoop
Angie Ruggiero, SpotX
Nick Sabatino, RhythmOne
Quinn Sanders, Videology
Amber Schmidt, engage:BDR
David Sendroff, Forensiq
Jason Shaw, Integral Ad Science
Alex Shellhammer, Google
Benu Shroff, Turn Inc.
Simeon Simeonov, Swoop
Tim Sleath, Exponential
Scott Spencer, Google
Steve Sullivan, Index Exchange
George Tarnopolsky, Merkle
Brian Theisen, Turn Inc.
Jaynth Thiagarajan, MediaMath
Michael Tiffany, White Ops
Andraž Tori, Zemanta
Bill Tucker, 4A's
Timur Yarnall, comScore
Jessica Zhu, AudienceScience

Member Companies

---

33Across
495 Communications
4A's
Adform
Adjust
Admiral
Adzerk
AIG
Airpush
Alliance for Audited Media (AAM)
Amobee
Annalect
AOL Platforms
AppNexus
Association of National Advertisers (ANA)
AudienceScience
BPA Worldwide
BrightRoll
Collective
comScore
Conversant Media
DataXu
Dealer.com
Dell Inc.
DoubleVerify
Dstillery
engage:BDR
Epsilon
Ernst & Young
Exponential
Facebook
Forensiq
GeoEdge
Google
Heineken USA
IAB
IAB Canada
Index Exchange
Integral Ad Science
Kellogg Company
Kimberly-Clark Corporation
La Quinta
LiveRail
MediaVest
Media Rating Council
MediaMath
Merkle
Microsoft Advertising
NBCUniversal
NDP Advertising
OwnerIQ
Pandora
Pixalate
Pubmatic
Quantcast
RadiumOne
RhythmOne
Rocket Fuel
SmartyAds
sovrn
SpotX
Swoop
Thirdpresence
Turn Inc.
Videology
Visible Measures
White Ops
World Federation of Advertisers
Yahoo
Zemanta
Current Work
TAG's Anti-Fraud Working Group develops and enhances standards, protocols and technologies to help those in the digital supply chain identify and avoid fraudulent activity while supporting reputable companies not associated with fraud. These standards and compliance tools are codified in the TAG Certified Against Fraud Program, which is voluntary and represents the ongoing process of defining and maintaining guidelines for effectively combating fraudulent non-human traffic in the digital advertising supply chain. In order to guide companies in fighting fraud effectively, the TAG Anti-Fraud Working Group developed Certified Against Fraud Guidelines, as well as a suite of anti-fraud tools to aid in compliance with those guidelines. Companies that are shown to abide by the "Certified Against Fraud" Guidelines receive the "Certified Against Fraud" Seal and can use the seal to publicly communicate their commitment to combatting fraudulent non-human traffic in the digital advertising supply chain.
Meeting Schedule
To view the Anti-Fraud Working Group's meeting schedule, click here.
Resources
To Join
To join TAG's Anti-Fraud Working Group, please review the TAG Intellectual Property Rights and Anti-Trust Policies and sign the Acknowledgment form before sending it via email info@tagtoday.net. You will receive an email confirming your participation.