TAG Inventory Quality Guidelines (IQG) Compliant Companies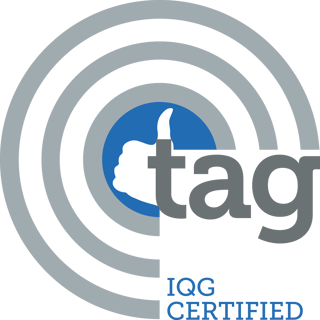 These companies voluntarily agree to be certified against IQG guidelines, providing greater brand safety assurances that ads will not appear next to content that they decide is inappropriate. For more information on the Trustworthy Accountability Group (TAG) Inventory Quality Guidelines, which were created by the IAB as the Quality Assurance Guidelines and subsequently transferred to TAG, click here.
Certification can be obtained at two different tiers: self-certification and independent validation certification. A company has the option to choose one tier or the other. The selected method is recorded and displayed on the TAG website below and a different logo is issued to those obtaining the independent validation certification to indicate their higher level of certification.
The following companies are certified under the TAG Inventory Quality Guidelines 2.0 Initiative:
| | | |
| --- | --- | --- |
| Name | Certification Type | Certification Categories |
| Conversant Media | Self-Attested | Buyer; Seller |
| Criteo | Independent Validation | Intermediary |
| GumGum | Self-Attested | Buyer; Seller |
| Index Exchange | Independent Validation | Seller |
| Innity | Independent Validation | Intermediary |
| Kroger | Self- Attested | Buyer; Seller |
| OpenX | Independent Validation | Buyer; Seller |
| RhythmOne | Self-Attested | Buyer; Seller |
| Roku DSP | Self- Attested | Buyer |
| Sovrn | Independent Validation | Buyer; Seller |
| SpotX | Independent Validation | Buyer; Seller |
| telaria | Self-Attested | Seller |
| Unruly | Independent Validation | Buyer; Seller |
| Viant | Self-Attested | Buyer |
| Vibrant | Self-Attested | Seller |
| Walmart.com | Self-Attested | Seller |
| Xandr | Independent Validation | Buyer; Seller |