Summary
With an almost 12% increase in the number of impressions analysed, the US market retained the below-1%-IVT-rate milestone for the second year.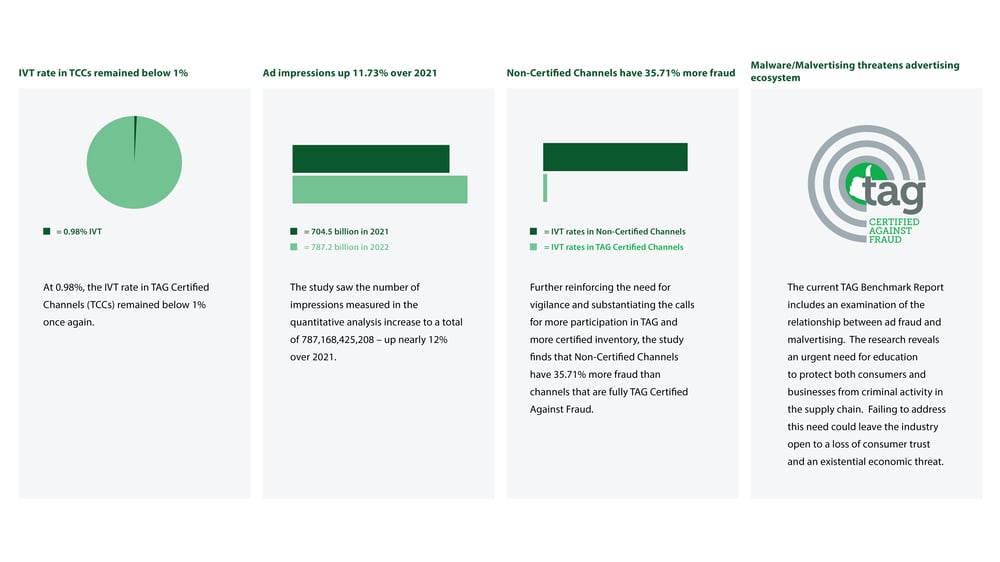 For the first time since TAG launched the Fraud Benchmark and Snapshot reports, the 2022 US Fraud Benchmark study includes a new analysis of dynamics in the digital video marketplace, made possible by the incorporation of video ad spend data sourced via Standard Media Index (SMI). Digital video ad spend in TCCs exceeded $3.8 billion over the duration of the study. Another nearly $1.4 billion was measured as spent on TAG Non-Certified Channel (NCC) video impressions. In short, more than $5 billion was spent on video impressions in transactions involving TAG Certified partners.
The video ad spend data clearly demonstrates the marketplace's preference for the most rigorous level of certification. Further, as the volume of impressions in TCCs grows, their CPMs are declining, indicating that cleaner, well-lit video buys through a full complement of TAG Certified partners provide better financial value to the buying community. Further reinforcing the need for vigilance – and substantiating the calls for more TAG Certified inventory – the study found that NCCs have 35.71% more fraud than TCCs.
In addition to these quantitative findings, this year's qualitative research revealed a belief among agency executives that the industry urgently needs more inventory suppliers to obtain TAG Certification. Such media agencies reported distributing TAG Benchmark Reports to at least 1,500 client companies in order to highlight the path to cleaner inventory and considerable cost savings.
While the study once again found significant success in the fight against IVT, this year's findings also point to the need for ongoing rigor in the fight against fraud – and the vital function of TAG in this critical effort. For the first time, the 2022 study includes an examination of the relationship between ad fraud and malvertising, which poses a significant threat to the health of the digital advertising ecosystem. The research reveals an urgent need for education to protect both consumers and businesses from criminal activity in the supply chain. Failing to address this need could leave the industry open to a loss of consumer trust and an existential economic threat.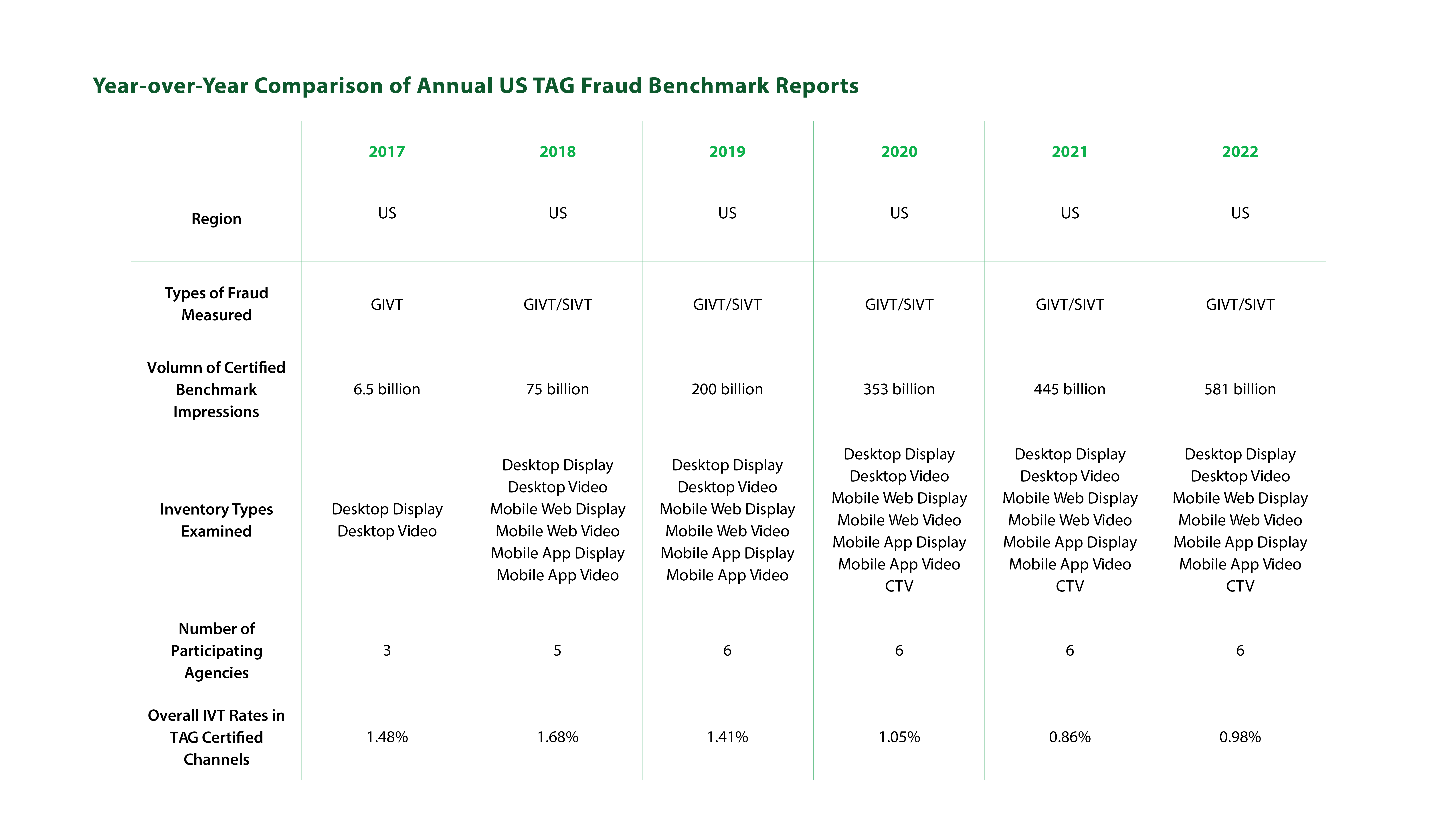 Full Report
To download the full 2022 US Fraud Benchmark Report, click below.
Press Release
To read the full press release, click below.