Summary
The 2022 TAG Asia-Pacific Fraud Snapshot found that invalid traffic (IVT) rates in TAG Certified Channels in the region were held under 1% for the fourth year in a row. Specifically, the analysis found a 0.56% rate for invalid traffic in TAG Certified channels, where multiple entities involved in the transaction, such as the media agency, buy-side platform, sell-side platform, and/or publisher, have achieved the TAG Certified Against Fraud Seal. In Non-Certified Channels (NCC), the rate was more than 66% higher at 0.93%.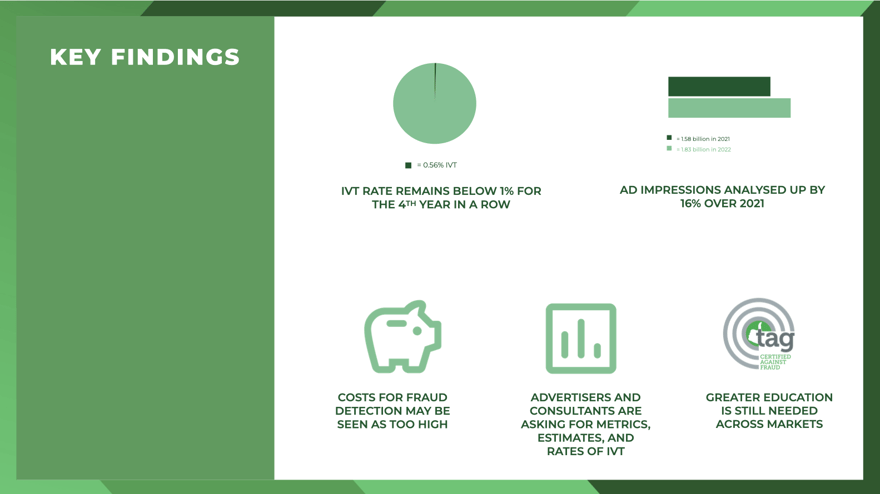 For the first time, TAG's Asia-Pacific Fraud Snapshot also included a special analysis of IVT in China, in partnership with a key TAG partner, the China Advertising Association (CAA) The CAA is a national non-profit industry organization voluntarily formed by advertisers, publishers, intermediaries, as well as local advertising industry organizations.
The analysis found that China had an overall IVT rate of 5.93%, which is approximately 50% lower than the estimated global average of 11.88%, based on published IVT rates from MRC-accredited vendors, including DoubleVerify, Human, Integral Ad Science and Pixalate. The China analysis included 1.66 trillion ad impressions provided by measurement vendors in China. The impression data submitted reflects only the Chinese customers participating in these four companies' monitoring businesses and therefore not the entire market.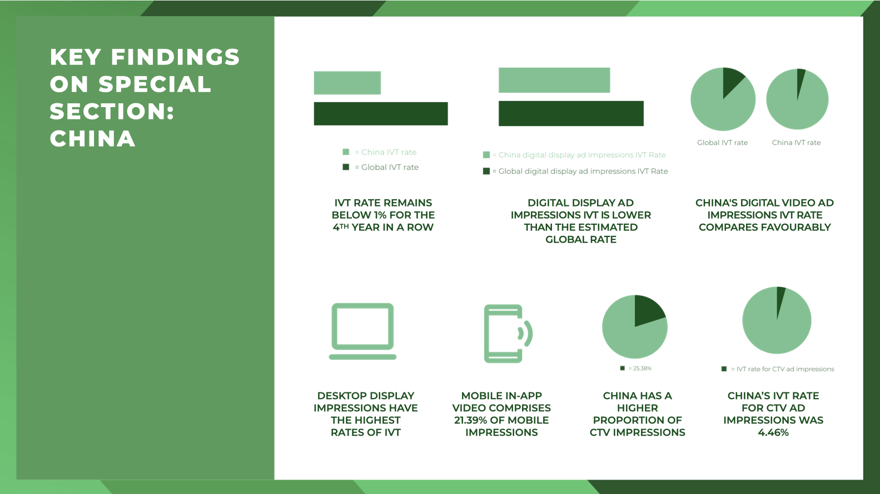 Full Report
To download the full 2023 Asia-Pacific Fraud Snapshot Report, click below.
English

Chinese (Simplified)
Press Release
To read the full press release, click below.