TAG DISTRIBUTED LEDGER TECHNOLOGY INDUSTRY CONSORTIUM NETWORK
Industry Consultation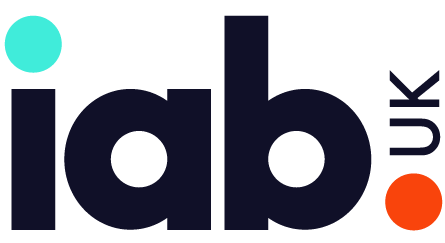 Overview
Online Digital advertising has been a fast growth market since its inception over 25 years ago and transparency in digital advertising's supply chain is critical to its sustainable future. Much has already been done to achieve that, not least through TAG brand safety and fraud standards, but there is still much to be done - The recent PwC study commissioned by ISBA and AOP highlighted the complexity of the programmatic supply chain and the need for industry consistency around data sharing and formatting, and we are all aware of the growing pressure from regulators to prove the compliance and accountability of digital advertising.
TAG's remit is to address the trust and transparency challenges the industry is facing. This includes assessing how new technologies can help the industry continue to self-regulate through standards, certifications and best practices and to ensure they are enforced at all times, consistently and by all industry participants across the supply chain./p>
At TAG, we believe that many of our industry's trust and transparency challenges can be resolved by setting up an industrywide collaborative environment that guarantees the proper implementation of common rules among participants using appropriate technology. To this end, TAG has been working for the past year on evaluating the benefits of an Industry Consortium Network using Distributed Ledger Technology (DLT) as an "always on" solution.
Together with the JICWEBS board - formed by ISBA, IPA, IAB UK and AOP - we identified in 2018 that Distributed Ledger Technology (DLT, also known as Blockchain) was a promising solution. DLT could raise standards and address the trust problem, while driving a range of additional industry benefits.
1. The TAG/JICWEBS DLT pilot
In March 2019, JICWEBS and its board decided to run an extensive, multi-faceted pilot project to put DLT to the test. It set out to evaluate: if (a) DLT is suited for digital advertising, (b) if JICWEBS as a cross-industry trade body is the right home for it, and (c) what DLT technology platform is to be implemented should the board decide to launch the network.
The pilot has been running since July 2019 with major industry brands, including Nestlé, McDonalds, Virgin, O2/Telefonica, Unilever, Johnson & Johnson; larger agency trading groups, including WPP, Publicis, OMG, Havas, IPG; and a number of technology vendors and publishers as part of their supply chains. The Pilot integrated 20 data feeds, analysed 112 million impressions amounting to £1.4M of programmatic ad spend across 127 campaign placements.
Besides the involvement of its own team, JICWEBS created a DLT Evaluation Committee formed of 20 industry and blockchain experts, together with representatives of each of the trade bodies (1). The Committee reviewed the pilot as it progressed, conducted an RFI process to evaluate the offering of different technology providers and made a recommendation to the JICWEBS Board.
The results of the pilot and the evaluation conducted by the DLT Evaluation Committee, led the JICWEBS Board, to come to conclusions on the following questions:
a. Is DLT suited for digital advertising?
The Pilot has provided evidence that DLT is particularly well suited to address the trust, transparency and efficiency problems the industry is facing. Immutable impression audit trails and the use of smart contracts enhance accountability and compliance while driving significant incremental business value and operational efficiencies for participants.
b. Is TAG/JICWEBS the right home for an industry wide DLT initiative?
The initiative is directly in line with the mission given to TAG/JICWEBS by UK's major trade bodies to "oversee the independent development of Good Practice and Standards for digital ad trading."
c. What are the the requirements of a DLT industry wide technology platform?
The requirements have been defined and a number of technology providers have been evaluated.
(1) The DLT Evaluation Committee was formed of representatives from: IBA, IPA, AOP, IAB UK, IAB Tech Lab, ABC, GroupM, Mediacom, Publicis Media, Seven Stars, Omnicom, eBay, Accenture, PwC, Wirehive, LDTRT, and some independent blockchain and industry experts.
2. Open industry consultation
The purpose of the consultation is to share the details of the initiative and give all industry participants the opportunity to provide their input. This will help us to better define priorities.
We are asking for comments to the Consultation Document so we can understand where you think DLT could add value, what concerns you have, and what we need to do to make this work for you. A large part of the success of this initiative is wide industry adoption, including by the larger industry players. It could go well beyond the UK borders.
This consultation document is written to provide a clear and comprehensive account of the DLT network proposal for a general industry audience. It sets out:
Why we think a network using a DLT platform is right for the industry
What benefits members can get from the network
What a DLT industry consortium network will look like
How DLT network members will use the network
What it will take to participate
The timeline and next steps for launch
We are looking forward to getting your comments on each section of the document. You are strongly encouraged to provide comments even if they are brief, or only to indicate your organisation's overall support.
As part of this, we would be interested to know what other related actions, measures, initiatives we could undertake that would help ensure online advertising can win trust while continuing to grow and be innovative. We would like to know what further role you expect TAG to play in regard to its mission to drive trust and transparency.
The TAG Townhall took place on Thursday 1st October 2020 presenting an overview of the pilot interim results and the details of the consultation process. If you were not able to take part, the Townhall presentation can be viewed here:
Following this event ISBA, IPA, IAB UK and AOP will be inviting their members to join webinars which will present more information and provide an opportunity to ask questions. For those wanting to understand more detailed technical specifics of the network, a Technology Document is also available. This document provides a more in-depth look at the DLT platform and infrastructure and will be made available on request to interested parties under NDA.
The comments we receive will be reviewed by a Steering Committee formed by TAG, the UK trade associations and any applicable experts after which the Steering Committee will provide a set of recommendations. TAG will simultaneously lead efforts to structure a consortium for the post-pilot phase and announce a decision about its role in that effort during Q4 2020.
The Consultation Document is to be downloaded here:
TAG DLT NETWORK - CONSULTATION DOCUMENT
Some supporting documents and webinars providing background information about the initiative can be accessed below. These documents are not part of the consultation and are only intended to provide background information. You will also find documents referenced in the Consultation Document, as well as a list of documents that provide some further background information, under Section 11 of the Consultation Document.
3. How to respond
We welcome written submissions by email to consultation@tagtoday.net in a document format like PDF or Microsoft Word.
The deadline for providing comments is midnight on Thursday 5th November 2020.
In your response, please clarify:
If you are responding on behalf of an organisation or in a personal capacity;

Which sections of the document you are referring to. There is no need to comment on all the sections of the document if they are not directly relevant to you;

Whether you are willing to be contacted (in which case, please provide contact details);

Whether you want your comments, or part of your comments, to remain confidential for commercial or other reasons; and

If you want to engage in person please specify this. We will try our best, resource-allowing, to find opportunities to do this.
4. Further information
Information provided in response to this consultation, including personal information, may be published or disclosed in accordance with the access to information regimes (these are primarily the Freedom of Information Act 2000 (FOIA), the General Data Protection Regulations (GDPR), and the Environmental Information Regulations 2004.
If you want the information that you provide to be treated as confidential, it would be helpful if you could explain to us why you regard the information you have provided as confidential.
If we receive a request for disclosure of the information, we will take full account of your explanation, but we cannot give an assurance that confidentiality can be maintained in all circumstances. An automatic confidentiality disclaimer generated by your IT system will not, of itself, be regarded as binding.
We will process your personal data in accordance with the Data Protection Act 2018.